Baked Chicken Breast and Vegetables Recipe
Baked chicken breasts and vegetables are delicious and nutrients, packed with protein, fibers, and vitamins.
This healthy easy lunch or dinner recipe that every home cook should have, will have your entire family begging for more.
Prep Time: 15 mins
Cook time: 45mins
Total time: 60 mins
Ingredients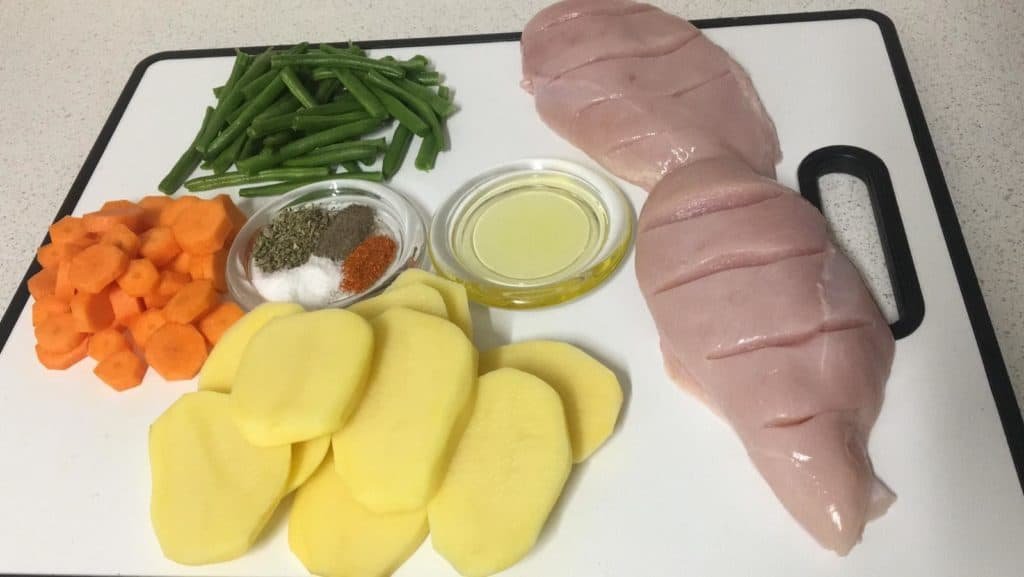 Chicken:
1 skinless, boneless chicken breast ( 2 halves )
¼ tsp salt
½ tsp dried Oregano
2 pinches ground black pepper
1 pinch chili powder
½ tsp cumin ground powder
1 tbsp olive oil
Vegetables:
2 carrots sliced into 1 inch rounds
2 medium potatoes cut in slices about 1 inch tick
100 g fresh green beans, trimmed and snapped in half
¼ tsp Salt
2 pinches dried oregano
1 pinch Black pepper
1 pinch chili pepper
2 pinches cumin
1 tbsp olive oil
Directions
1.Preheat the oven to 375 F/190 C.
2. In a large bowl, combine potatoes, carrots and green beans.
3. Add salt, black pepper, chili powder, cumin, oregano, and olive oil.
4. Cut four deep sections into the chicken breasts.
5. In another bowl, put salt, black pepper, oregano, chili pepper, cumin, olive oil. Mix everything with the chicken breasts.
6. Arrange chicken breasts and vegetables on a baking sheet.
7. I like to add ½ cup water to make the chicken and veggies a little bit juicy.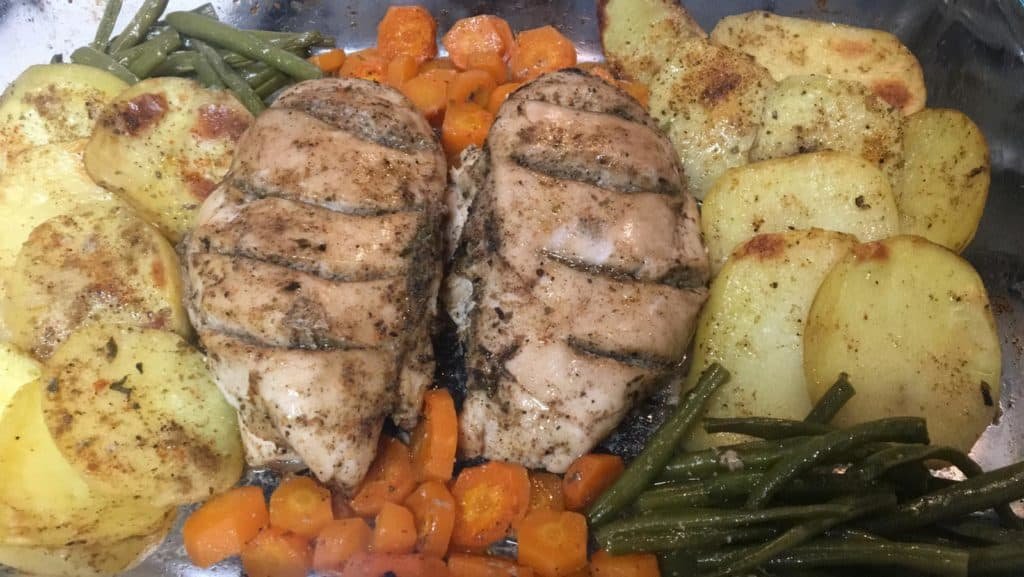 8. Bake for 40 to 45 mints.
9. Enjoy !!